Our School Vision and Values
Our school vision is to enable all learners to fulfil their full potential.  We believe children should 'Laugh often, dream big and reach for the stars'.
Our aims have been developed after careful analysis of the five outcomes of the Government's Every Child Matters initiative which we hope to meet as part of a service for young people.
The five outcomes are:
Be healthy
Stay safe
Enjoy and achieve
Make a positive contribution
Achieve economic well-being
We aim to:
Ensure that all children have equal access to the opportunities the school and the wider community offer regardless of their abilities, gender, race or religion.
Develop a school community that children enjoy and have pride in being part of.
Provide a broad, balanced and exciting curriculum which challenges children's thinking and enables them to achieve the highest possible standards.
Enable children to take responsibility for and to have opinions about their own learning which they are able to share with others.
Support children with their learning, value their achievements and opinions and encourage them to learn from their mistakes.
Encourage children to have high expectations of their potential and to be self reliant and independent.
Enable children to become aware of and have the chances to become involved in their local community.
Develop good relationships and respect between home, school, other professionals and those from other services and the wider community.
Foster good effective ways of communicating and working together with parents, governors and the local community for the benefit of the children in our care.
Help children to acquire the physical, social and emotional skills and experiences to develop and progress safely through life.
Provide a safe and stimulating environment that enables children to access the curriculum fully.
Ensure children develop the skills and knowledge to achieve a healthy mind and body.
Help children to know the importance of good behaviour, what constitutes good behaviour, and to take responsibility for their own behaviour.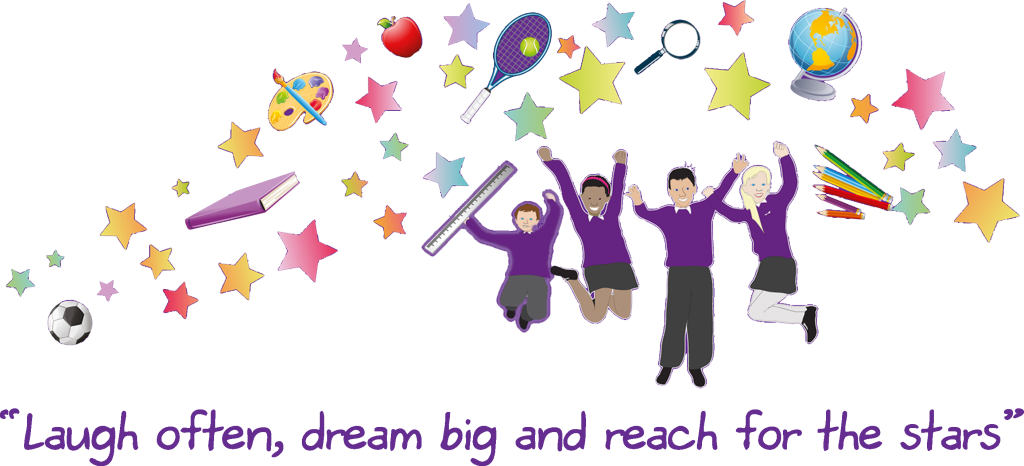 ---
British Values
The definition of British Values was set out in the Government's Prevent Strategy (2011), and since then they have reinforced the need "to create and enforce a clear and rigorous expectation on all schools to promote the fundamental British values of democracy, the rule of law, individual liberty and mutual respect and tolerance of those with different faiths and beliefs."
At The Florence Nightingale Academy these values are reinforced regularly and in the following ways:
Democracy
Democracy is promoted within all aspects of school life. Our children have their voices heard through our Junior Leadership Team and through Pupil Voice Surveys conducted by all subject leaders throughout the year. The elections of our JLT are based on the democratic process with nominees persuading their class why they should vote for them and elections then occurring. Additionally, each week, every class votes for its Children's Champion (a child who has been a great role model) and is recognised in our celebration assembly. Finally, within lessons, our children are given the freedom to choose which learning challenge they want to take on. They are then free to change depending on whether they need more support or more of a challenge.
The Rule of Law
As a result of PSHE lessons, as well as whole school assemblies, the importance of laws are consistently reinforced throughout the school. Our children learn about why laws are important and what the consequences are when these are broken. We are regularly visited by the Police, Fire Service, St John Ambulance, ChildLine and DARE officers who help reinforce this message. Our children are involved in deciding their own class rules which they sign up to at the start of the school year.
Individual Liberty
We make it a priority to ensure that our children feel safe when making decisions by creating a supportive school environment. We teach our children what their rights are how to exercise these safely, for example through our anti-bullying week and via e-safety lessons. Whether it is through which challenge they are going to attempt in lessons or through which skill they are going to learn during STAR Time, our children are given the freedom to make choices and to respect the decisions and choices of others.
Mutual Respect
We strive to ensure that our children show respect to each other. We often have lessons where children work and learn with others from other year groups with the aim of building relationships and respect across year groups. Displays around the school as well as our school rules and behaviour policy reiterate this. We encourage our children not only to be respectful at all times, but to also challenge each other if someone is not following this rule.
Tolerance of those of Different Faiths and Beliefs
Through our RE and PSHE curriculum, we promote tolerance of the beliefs of others. Assemblies, talks from visitors and discussions regarding prejudices consolidate this learning. Finally, our curriculum incorporates teaching and learning opportunities for children to explore aspects of the wider world and an appreciation of cultural diversity as in for example – Festivals, Divali and Chinese New Year.