At The Florence Nightingale Academy, we  believe passionately that our children have the right to a broad and balanced curriculum.  The curriculum of the school underpins all the learning that takes place and an engaging and inspirational curriculum can foster curiosity and a passion for learning so that children may develop into life-long learners.  Our curriculum is planned around a quality key text, linked to an overarching theme and promotes children's social, moral and cultural development.
Every half term, we have an after-school open evening to showcase what each class is learning about and how parents can help their child at home. Each class also produces a half termly curriculum overview which is sent home at the start of the topic.
If you would like any further information about our curriculum, please contact us and we will be happy to help.
Curriculum Statement
At The Florence Nightingale Academy we carefully design, plan and implement a curriculum which provides breadth and balance for every pupil:
When designing our curriculum careful analysis and discussions about our pupils' backgrounds, life experiences and culture has taken place. It is underpinned with five key priorities that we believe our children need to focus on so that they are ready to successfully meet the challenges of the next stage of their education and become resilient, lifelong learners.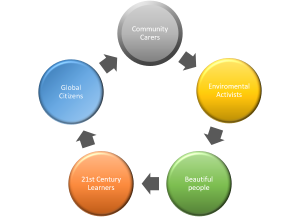 Our curriculum drivers are: 
Community carers
21st century learners
Global citizens
Environmental activists
Beautiful people
Our curriculum offers a range of experiences which contribute to every child receiving a full and rich curriculum. It is relevant and purposeful, preparing children for the next stages of their lives. It is aspirational, encouraging children to challenge themselves and follow their dreams. Teachers plan the curriculum based around the children's interests, they work together in highly effective innovation teams to ensure continuity and progression and to provide children with unique learning opportunities. We strive to create future leaders and global citizens who are equipped with critical thinking skills, respect for others, self-belief, empathy and integrity.
Within our curriculum we will focus on these 5 principals to enhance the children's education and create individuals that have the skills to become contributing citizens of the world. 

Our curriculum is divided into subject areas. Learning is integrated where appropriate and curriculum planning makes many curriculum links. We use Sounds-Write as our phonics and spelling programme and employ Phonic-sequenced books, and Study Ladder as an online home learning resource.
We teach two languages, Spanish and Mandarin, and enrich children's learning through educational visits both in and out of school allowing all children to gain a greater depth of understanding with a knowledge-rich focus.  We focus on providing a language rich curriculum and we teach our children oracy skills to become confident, articulate learners.
Curriculum Intent
Our curriculum is centred around 5 broad themes that connect all of the learning across school. It has been designed in collaboration between staff, children and the community, drawing on current research and literature from organisations like Oxfam and the Children's Society.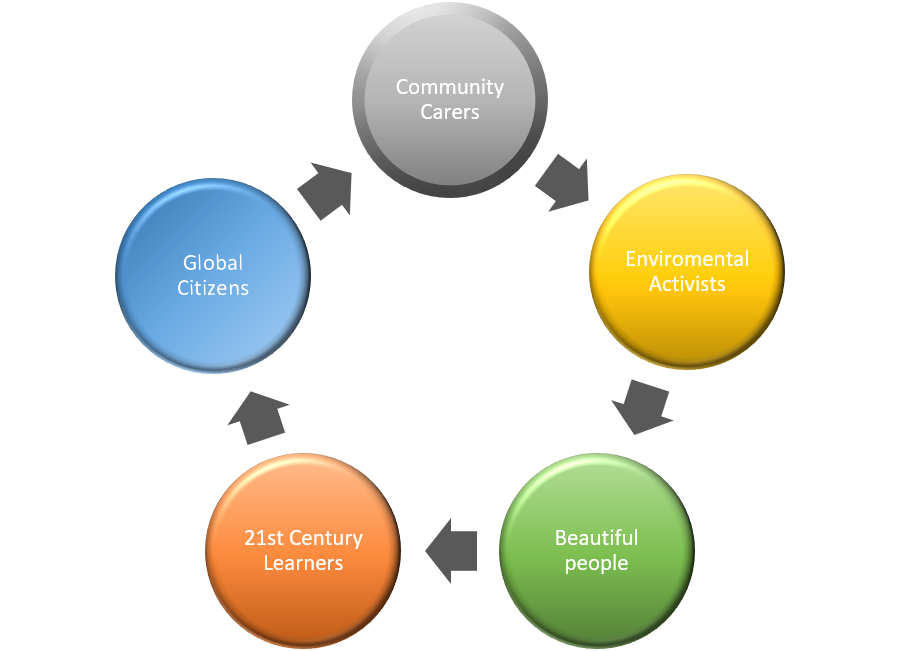 Beautiful people: Our Physical and Mental Well Being
We will develop children who are self-aware, confident and respectful. They will know how to maintain a healthy lifestyle. They will become strong, resilient and independent learners, who have a range of emotional coping skills in readiness for their future. Developing well-being is important to future health and happiness.
Community Carers: Identity & Community
Children will recognise and celebrate that there are differences in gender, culture, class, nationality, religion, ethnicity, languages and understand these may all be significant in shaping identity. To thrive in such a diverse and fast-changing world, learners need to feel confident in their own identity; but they should also be open to engaging positively with other identities and cultures, and able to recognise and challenge stereotypes.
Environmental Activists: Sustainable Development
We want our children to think about how we share and use the earth's resources. Considering how humans' impact on the health of the planet, now and in the future. They will have a voice in this and share their ideas. We want a better and more Sustainable future for all, our children will promote, inclusivity, have a detailed knowledge of climate change and will be part of the partnership that works towards global change.
21st Century Learners
We want to prepare our children for the rapidly changing world. They will be equipped to be complex problem solvers, think and work creatively in differing environments. Empowered analytical thinkers who use data and information in different dimensions. They will be able to connect and collaborate with others to provide a better future for all.
Global Citizens
We want our children to be effective global citizens, who are aware of the world and has a sense of their role in it. They respect and value diversity, and are knowledgeable of and work against social injustices. They will have experience of being a Global citizen and know how to participate in communities at all levels (from local to global) and take responsibility for their actions and beliefs. To become a global citizen, they will be creative, flexible, dedicated and proactive. Global citizens take an active part in the emerging international community and are committed to helping build this community's values and practices.
The curriculum is divided into subject areas; however, we see knowledge and skills as crossing subject boundaries. Learning is integrated where appropriate and curriculum planning makes many curriculum links. The vital skills of collaboration and independence are evident in all our work. We use Sounds-Write as our phonics programme and Study Ladder for online home learning.
Growth Mindset
We encourage all of our children and staff to demonstrate and develop a
Growth Mindset:
| | |
| --- | --- |
| Growth Mindset | Fixed Mindset |
| I never give up | I give up easily |
| I like my work to be difficult – it means I am learning | I like my work to be easy |
| I love challenges | I don't like to try a challenge |
| I want people to praise me for the effort I put into my work | I want people to praise me for how clever I am |
| I believe I can get more intelligent by working hard | I believe I cannot change how clever I am |
| I feel clever when I'm learning something new | I don't like to try new things because I won't be very good at it |
| I learn from my mistakes | I made a mistake |
We have 6 Growth Mindset Stars who help us through our learning in school:
It has been proven that having a Growth Mindset can improve children's progress and attainment. As a result, we are teaching our children that by having a Growth Mindset they can grow their brains and intelligence and achieve anything they want!
How you can help at home 
Praise the amount of effort your child is putting into things rather than how clever they are.
Talk to your children about their brain is like a muscle – the more they use it, the stronger it gets.
Encourage your children to not give up if they are finding something difficult.
Challenge your children to try something new or challenging.
If you would like more information on Growth Mindsets, please see Mrs Chauhan.